Attention
Ce site est destiné aux professionnels de santé et à leurs collaborateurs.
En conséquence, l'accès aux informations qu'il contient n'est pas autorisé au grand public.
Je certifie être un professionnel de santé :
Lyon School of Knee Surgery 2020 Congress
Published : 07/16/2020 14:42:41
Categories : Congresses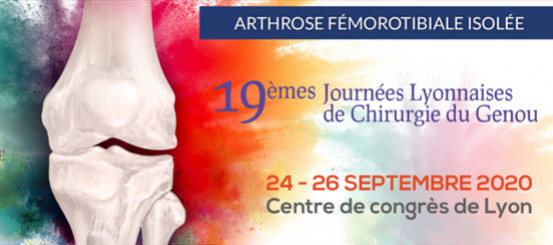 Come and meet us in Lyon for the Lyon School of Knee Surgery's congress which will take place in Lyon from September 24th to 26th, 2020.
We will speak about KNEO™ during the symposium KNEO™: Contemporary fixed-bearing knee prosthesis. From design to first feedback Friday 25th in the main conference room and ponctual workshops on the congress.
Come and meet us on booth 14.